Meet Tamara Kaplan!
Relationship with New Urban Arts: Finance and Operations
Tamara received a B.F.A in ceramics from the New York State College of Ceramics at Alfred University in 1994. She then received an M.A. with a specialization in Museum Education and M.A.T. certification in K-12 arts education from The Rhode Island School of Design in 2000. During the years between schooling, Tamara worked as a production supervisor at a tile factory in New Jersey and a studio assistant at two production pottery studios in New Hampshire. She was subcontracted by Miotto Mosaics to create 6' x 3' mosaic panels for Canal Street Station, NYC. Tamara also spent time working in her studio and teaching adults and kids how to throw pots.
In 1998, Tamara started working with various Providence communities as a graduate candidate at RISD. Her graduate thesis was an in-depth look into how art museums can access new audiences by engaging teaching artists to develop work in communities not usually engaged in museum visits. This work led her to the position of  Program Director at New Urban Arts, then a three-year-old grassroots arts organization. Since then, Tamara has worked to provide Providence high school students with a safe and non-judgmental space in the out-of-school time to make art while developing caring relationships with adults and a creative practice they can sustain throughout their lives. After spending seven months as the Interim Executive Director, Tamara now serves as the Operations Manager.
These days, she works in letterpress, paper, sewing, prints, and words. Her twin daughters inspire her daily.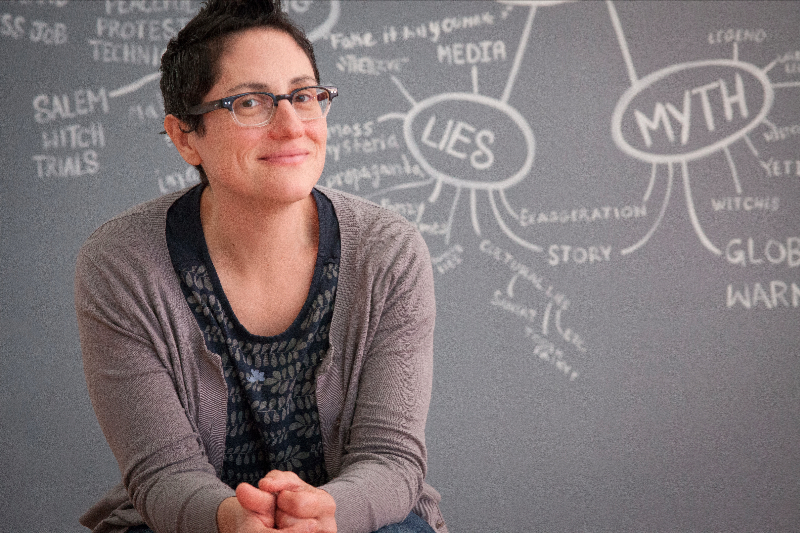 We interviewed Tamara and asked her to share with us how she got started with New Urban Arts. Here's what she said:
How did you first hear about New Urban Arts?
I was introduced to New Urban Arts while in grad school working in the Education Department at The RISD Museum. James Montford, their community person at the time, took me to NUA to meet Tyler and Marcus. I felt like I found home.
How long have you been involved with New Urban Arts?
I started working at NUA in 2000 end of August as their first Program Director outside of a founder. I have had many positions since. 
What's something that you think makes New Urban Arts stand out from other organizations?
NUA is a very collaborative, thoughtful space when making decisions. We make sure that voices from student to board member to staff to artist mentor and alumni are heard. The process takes a bit longer but the end result is more interesting. 
What was the last adventure you chose to go on? What did you do?
My last adventure was with some friends and kids to Weetamoo Woods in Tiverton, RI. It is such a gem of walking paths, streams, and rocks to climb. Oooo, and there are also a couple friendly little donkey/ponies from a farm next door that you can pet. And then you can go to Grays after for ice cream.
Why do you support New Urban Arts?
Because there is no place like it in the world. It is a magical space where humanity is at its' core.